Hi, dear followers!
I've wanted to write about my hospital IPPE for a while.
(IPPE stands for Introductory Pharmacy Practice Experience, by the way)
I do not have many followers who study pharmacy or are interested on this field, but let's be honest, it's as much a part of me as books or k-drama, so bear with me just this once!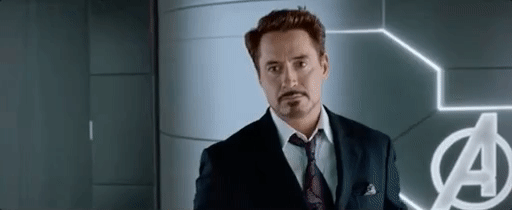 ---
I started my practice experience 2 days after I got arrived from a 9-day-long trip with my friends, which totally meant I needed some rest, which… I did not get. Anyhow, I was scared to death, as I felt like I forgot every single drug on the phase of the Earth. At least, on my first day, my preceptor assigned someone to give me a tour and teach me the ropes, and I got the chance to get my flu shot *cough*. During my second day, she gave me this whole pamphlet full of policy and rules. Believe me, reading everything is on your best interest, but it took me hours. Once I finished it, I was able to look for an actual function at the pharmacy.
During this IPPE, we were assigned a case presentation, where we examine a patient's hospital stay and analyze what could be done, what was right and what was not okay. It felt incredible, because if you think about it, you always work on these cases during class, but seeing all of it unfold in real life was something else. In the end, the patient was transferred to another hospital, so I wasn't able to oversee much else, but they remained on my thoughts. There are other patients whose names will be always on my mind as I'll forever wonder if their health improved.
I believe I enjoyed this practice more because it was more clinical than a community setting. I was able to interact with so many other healthcare professionals and visit other facilities. I was also able to study different disease states that are not as covered in community practice.
Sadly, there is a huge con to this practice, especially if you appreciate patient interaction above all else: You're at a computer, searching for papers, guidelines or mistakes on orders most of the time, and protocols are followed directly with the physicians/nurses. Hospital pharmacists, at least on my practice setting (and my classmates'), rarely interact with patients.
To close this post, some things I learned during my hospital IPPE:
Do not ignore the guidelines during class. You may have the PowerPoints there, but you MUST know where to look when you are asked a clinical question.
Learn your medication brands. At least on my practice site, medications were organized having in mind BRANDS, not generics, and it was a hassle until I got the hang of it. (GBR helps. A LOT)
I'm praying that they let you wear sneakers. You'll need comfortable shoes. Your feet WILL hurt. (this also happened on community pharmacy but *shrugs*)
Do not worry about being annoying. ASK as much as you can. You're there to learn, and honestly? They know that. Besides, having someone knowledgeable about how the pharmacy works is beneficial to them.
I, sadly, did not get any pictures during my practice except for this one (although this is certainly a quality picture):
I hope you enjoyed this post!
-Nat ❤