So, of course, after all those posts with specific purposes, I owe you an absolute mess of an update, since that's what I've been doing with my blog for months and that's what you have come to expect of me. So here I am.
---
First update: Somehow (really, don't ask me how) I am halfway done with my degree.
I reached 50% of my PharmD: I never thought I would reach this milestone so fast. I only have one year left of my didactic studies, after which I'll work my ash off. I think this is the first actual break I have had ever since I started pharmacy school and I have really stopped to think: holy shirt how is this possible? I am honestly so proud of myself for coming this far. Especially, if you read my past posts, I had no idea what I would do with my life until my second year of my undergrad.
I went on a cruise with my friends.
That's something I never thought I would ever do (I went on a cruise when I was way younger and my experience was not the best in terms of motion sickness), but here we were. It has been one of the most fun experiences I have ever gone through in my life. Going to piano bars? Listening to talented singers perform every night? Eating delicious food?
I am so glad I was able to do this with my classmates, as this is something we will remember for the rest of our lives, hopefully.
A stray thought: I can't believe I've hopped on a plane more times in a year than I have my whole life. (hopefully I'll be able to do it even more once I actually graduate and earn money O.o)
Another stray thought: Non-drowsy Dramamine is BS
As for reading (I had written "I am a disappointing mess on a previous draft")
I finished Vengeful and Love and Other Words, two of the books I had started months ago. But the one I actually want to mention is Kingdom of Exiles.
Mo gave it a glowing recommendation and, as I tweeted this:
I just want everyone to know I trust Mo's taste in books with my life.

— natalie (@fearlesslynat) June 12, 2019
I HAD to read it. And it was so good! The whole plot was amazing, and I always needed to know what would happen next. I buddy read it with Lee, and theorizing, screaming and fangirling with her was so much fun! I hope I can get to do it again when Frozen Prince comes out!
I'm currently waiting for Soul of Stars to come out and suffer.
Now, for the update you were (not) waiting for: TV and K-dramas!
I watched the entirety of Fleabag in a day. (Not going to lie- I watched it because of a specific Andrew Scott Tumblr giftset my friend sent me) And it was so much more than I expected! Quality comedy that can also make me cry.
Good Omens: My current obsession: I shall spend my whole life trying to get everyone to watch the masterpiece of Michael Sheen and David Tennant playing an angel and a demon, respectively. Plus, it was written by Neil Gaiman: WHAT ARE YOU WAITING FOR, PEOPLE?!
As for K-dramas:
-I'M IN LOVE WITH KIM JAE WOOK. Her Private Life wasn't full of a mind-blowing plot or whatever, but it's so cute and fangirly and my expectations for men kept skyrocketing.
–Angel's Last Mission: Love– It's so cute and my mom says it looks like City of Angels and if it is, I'll cry. A LOT. But meanwhile I'll have fun with their cute and amazing acting kbye. (And the plot is amazing, and I'm scared of how it will end. *cries*)
-And the one I love the most right now: Search: WWW. It's such a feminist K-drama. Every single misogynistic trope is turned around, and I am living to see three powerful women take over the world. ❤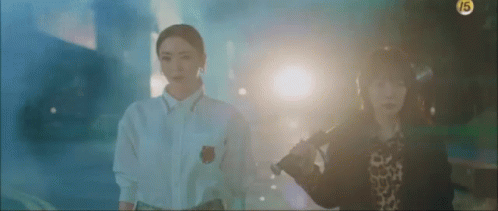 As for miscellaneous obsessions:
–Lore Olympus owns my life right now. That's all I'll say. ❤
Anyhow, here is your mess of an update! Hope you enjoyed it!
-Nat ❤