I guess this is my last post of the decade (unless you're like the RAE and believe the decade ends on December 31, 2020. If it is, oh, well. *shrugs*)
Thought a yearly recap (and kind of an update) was needed (by me, not everyone else :D)
---
Last year was definitely better for a number of reasons *cough* Taylor Swift, driving. However, nice things ALSO happened this year.
Since I blew off the chance of writing different posts (because I've been reading The Witcher 👀 sorry, Pat. This is Lee's fault) this is going to be a relatively long one. Buuuuuut, I'll divide the post on different parts. If you're interested in my life (wHY) that's the first one, right here. If you want to read about my favorite books this year (it was uneventful- a LOT of romance) that's the second one. You'll see it. If you want to know about my favorite shows, that's all the way to the end.
I hope you enjoy this post! ❤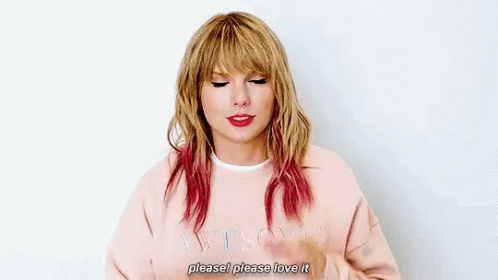 So… First of all: Stuff that happened to me this year.
2018 was a bit more eventful but I did enjoy 2019 a lot.
Traveled with friends (twice) I already talked about this, but these experiences are some of the best I've had in my life.

I traveled to the Wizarding World of Harry Potter with by best friend (tried Butterbeer and loved it! Almost cried seeing Hogwarts for the first time!)
I also went on a cruise with friends which was something I never thought I would actually do. 

Finished my Goodreads reading challenge

30 books, and PROUD.
Learned how to dose insulin Okay I know this is like… required for my profession, but I wanted to know how that worked and now I do and I'm so proud.
Remember how I said on a tweet that I had accepted my hair (on 2017?) That was a lie THIS is the year when I accepted my curly hair as it is.
Booked a trip to Spain!!!! with my friends next year. EXPECT LOTS OF PICTURES. I'm finally going to travel out of this continent!
Practiced at a hospital (and loved it) And if I don't end up working at a hospital at some point of my life, I'll be so sad.
Watched two musicals live. Hamilton (WITH LIN-MANUEL MIRANDA!!!) was pure perfection and I'm sure I'll never forget this experience.
Anastasia has been my favorite musical for so long and the fact that I got to watch it with friends was even better.
Painted my room!!!! I'm aware this isn't as exciting as the other stuff on the list but it actually means, guys… that we'll probably move next month. I don't want to jinx it but !!!!!!!!!
---
As for books:
My top 10 is as it follows: I read A LOT of romance this year, and it shows. Some of the books weren't released this year but still, here it is!
Red White and Royal Blue: This book became so special to me in so little time. I believe it will be one of the books I'll read every year, along with Graceling (WHICH I DIDN'T READ THIS YEAR HELP 😭)
Kingdom of Exiles: I already said what I would say about this book. IT WAS SO GOOD and I can't wait for the next one.
Geekerella: Ashley Poston is the queen of the fangirl books and I vow to spread the gospel (aka her books)
Her Royal Highness: I needed something that healed my Red, White and Royal Blue- hole in my heart. This wasn't quite it, but close. This story was so CUTE and I do wish I could read more of these books. (please?)
The Hating Game: You can already tell, right? Enemies-to-lovers is my JAM. So this book was something I was eye-ing for a while. And the payoff was WORTH IT PLEASE GIVE ME MORE OF THEM.
A Prince on Paper: Alyssa Cole's Reluctant Royals series, aka one of the series that surprised me. I couldn't stop reading!
Heart of Iron: I've told you. Anastasia? My obsession. A sci-fi Anastasia retelling written by one of my favorite authors ever? Yup. It's time. READ IT. Ana + Di = Nat's OTP.
I Wish You All The Best: Ever since Mason Deaver said they were writing this book on Twitter, I knew I needed it. It was ALL I ever wanted and more. Ben and Nathan's story was so cute and important and I can't wait for what's next. ❤
Get a Life, Chloe Brown: Same as the last one, I'd been waiting for its release ever since it was announced. The CUTENESS and the story made me want to read more and more about these characters. ❤
The Reckoning of Noah Shaw: I can't believe this book ended up on this list. However, Noah Shaw has a way into my mind and heart and this book's ranking is proof.
---
My TV show journey!
So… I watched sooooome shows on 2019, here are some of my favorites, divided in categories because I wouldn't be able to choose otherwise:
K-dramas (Because of course!)
I won't discuss the plots because the post is too long as it is, but you can @ me anytime!
Side note: While writing this I realized there was kind of a pattern on the dramas I enjoyed: Most of them were about women with power and that was AMAZING.
Search: WWW
I must admit, this one took me by surprise. I watched it because I loved Lee Da Hee on The Beauty Inside and also because I enjoyed Im-Soo-jung's performance on Chicago Typewriter. However, it genuinely surprised me, and I frankly couldn't wait until the evening after my practices, when I would be able to sit down and watch these women's amazing story.
Hotel del Luna 
I missed IU since I watched Scarlet Heart: Ryeo and she did NOT disappoint. (also, her music this year? PERFECTION. But that's not what we're discussing here) Although there were many similarities with Goblin, Man-weol as a character managed to be both hilarious and heartbreaking. I can't wait to watch it again.
Graceful Family
Look, my mom had to literally sit me down for me to watch this one. But once I started it, I literally couldn't stop watching. Good thing was that I watched it slowly, and by the time I was about to finish it, all the episodes were out so I could binge them. The storyline is amazing, the characters are well-written and it manages to be both serious and funny when it has to.
**Also, the Korean voice of Elsa plays the main character's mother. I didn't know who she was until I listened to the Frozen Korean album while studying, and her voice is FLAWLESS, okay I'll stop
The Fiery Priest
… Mom also convinced me to watch this one. (simply showing me the scene from this gif lol) And if you read what it's about you probably say "uh… what? An angry catholic priest who fights crime?" I. Did. TOO. But it WORKS. It's hilarious! And Kim Nam Gil manages to make us root for his character while he has some serious anger issues (which are understandable if you watch the drama.)
Angel's Last Mission: Love
This drama was deliciously HEARTBREAKING and perfect. I watched it because I personally LIVED for Thirty but Seventeen and I wanted to see if Shin Hye Sun would do it again. And she did. Her character was so different, but her story was just as beautiful. And Kim Myung Soo isn't far behind. Like- It's difficult for me to describe the sheer beauty of this drama. Please watch.
Honorable mentions!
Doctor John
Would definitely be top 5 if the first 5 weren't perfect as it is. (probably isn't because of the main character's awful ponytail. UGH.) But seriously, Ji Sung's performance? Magical. 5/5 would recommend
Her Private Life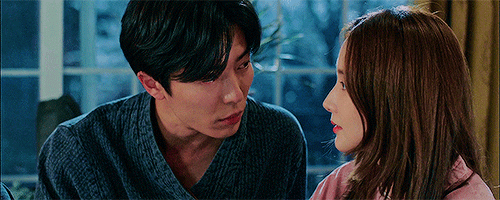 As I said on a previous post, doesn't have much plot, but Ryan Gold makes up for it with charisma and chemistry with Deok Mi. (Seriously. There's this one scene where it looks like they're not acting. ASK DRAMA TWITTER IF YOU DON'T BELIEVE ME)
Secret
EVERYONE told me to watch it. I avoided it like the plague because I wanted to keep Ji Sung from Kill Me, Heal Me on my memories. But oh boy was it amazing!
Currently watching:
Crash Landing On You
I swear, if this drama disappoints me like Memories of the Alhambra did, I won't ever watch a Hyun Bin drama ever again. (except for Secret Garden because I will not torture myself that way) I'm so invested on their story already and although I understand how it would be difficult for them to thrive, I NEED them to achieve happiness! (also it low-key reminds me of DOTS which is a PLUS!)
Chocolate (aka the one where Nat has to swallow her tears at least once per episode)
When I say that, I mean it: It's a melodrama. IT IS. DON'T EXPECT ANYTHING LESS THAN A SEA OF TEARS. Buuuuut, since I already started it, I'm committed to finishing it. And if they don't end up happy after EVERYTHING, I'll march at dawn.
Love With Flaws
I'm two episodes behind on this one but I'm committed. I'll finish it, although I like my other ones better. Choi In Ha was such a good actor and I'll miss him, though.
As for shows in English (lol)
The Good Place
Because duh, it's my favorite show and it will remain that way
Fleabag
It's a masterpiece. That's all I have to say.
Good Omens
David Tennant + Michael Sheen. I already spoke about it and I want to watch it again!
The Mandalorian
I don't particularly like Star Wars, but this show? I don't know how they did it but I got so invested on this story. I genuinely can't wait for next season. BABY YODA FOREVER!
The Witcher
TOSS A COIN TO YOUR WITCHER, OH VALLEY OF PLENTY. Just like that earworm, the show became a rapid obsession. I ended up starting the books, so *shrugs*
Honorable mentions:
You (season 2) Only ONE thought: What in the world was that?
The Marvelous Mrs. Maisel (SO GOOD!) I still need to watch the new season, though.
---
Well, that's it, folks. The last post of the decade (which was waaaaaaay too long!) I hope you have an amazing NYE with your families, and that your 2020 is everything you want it to be. ❤
HAPPY NEW YEAR!
-Nat