Hi, everyone! I decided to post recaps back to back, because if I didn't the posts would be waaaaay too long. 
Still- Part 2 of my bye bye 2018 series will be about my favorite TV Shows I watched this year.  (Mainly K-dramas, of course! One of them is ongoing and you should watch it ASAP!)
---
Korean Dramas (Because they deserve their own heading)
While You Were Sleeping
This one came out last year, but I watched it on 2018 because… well… electricity came back last January. This drama was so beautiful, and its soundtrack was perfect. It's about a woman who can see the future in her dreams… and a man who can see her in his. It's VERY confusing at first, I'm warning you! But the story was amazing, and all loose ends were tied at the end. I loved it so much, and I hope you do it too ❤
Thirty But Seventeen
Even thinking about this one makes me emotional. It is about a woman who falls into a coma when she's 17 and wakes up as a 30 year old woman. She lost 13 years of her life, and has no idea where her family or friends are. She finds this family, and this man who has certain traumas of his own, and they help each other. I plan on rewatching soon! It was amazing and beautiful and perfect and I'm crying ❤
The Beauty Inside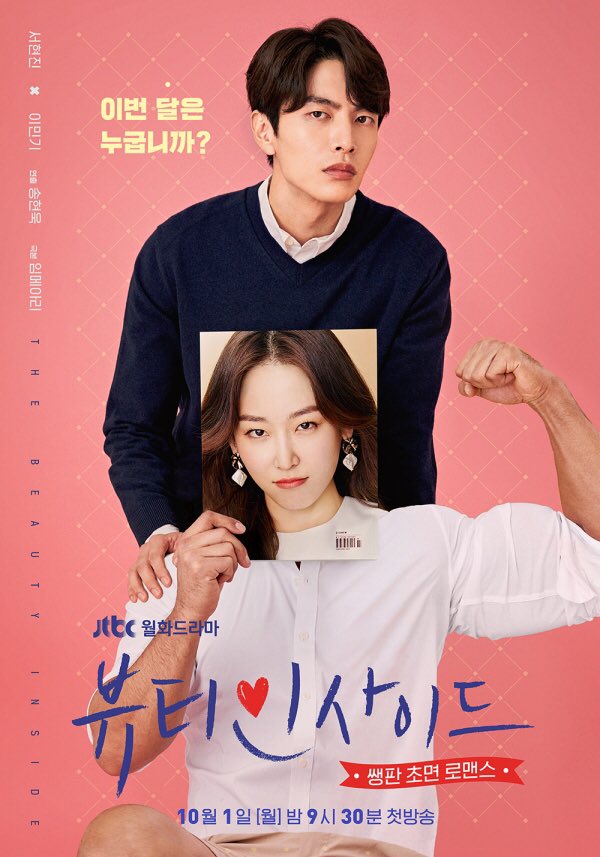 I watched this one because I loved the movie so much. I'm warning you, it only shares a minimal part of the movie's plot. In case you don't know, The Beauty Inside is about a woman who changes her appearance for a week, once a month. She meets this man who can't recognize anyone's face. It was a bit lighter than the movie, but if I'm honest, I liked that. Of course it had it's dramatic moments (every kdrama does) but everything from its soundtrack to its plot was feel-good and I'm hoping you enjoy it. 🙂
Memories of the Alhambra
This one, it's ongoing people. It's on Netflix. And as soon as they announced it (Hyun Bin + Park Shin Hye + Spain) I was in. I couldn't wait, and once it came out I was hooked. Explaining the plot is… difficult. A CEO travels to Granada looking for an augmented reality game's creator… but it is so much more than that. But trust me, although it is confusing as hell, it's worth it. (or… I hope so. :D) Every single week you are left with more questions than answers, but it is so satisfying when you find out one more piece of information! Anyhow, I believe everyone should at least give it a chance.
Other, not Korean TV shows I watched this year 🙂
The Good Place
I have already gushed about this TV show here, and it's still as amazing as I first started it. I'm hoping they can keep their streak, because I'm in love with every single one of the main characters, and their development. (Especially Michael… but well… it's because of Ted Danson :3)
Brooklyn Nine-Nine
I'm SO GLAD it was saved by NBC! Look, I never thought I would enjoy a show about a police station but they did it. I am so invested on these characters. I want to know what will happen with Captain Holt, Boyle, Rosa, Gina, Terry and my OTP: Peraltiago. ❤ They deserve THE WORLD. And I'm so glad NBC is giving them the promotion they deserve.
---
Honorary Mentions:
Lucifer: I'm so glad Netflix saved it! It's actually a show I enjoy watching, and THE CHARACTER DEVELOPMENT IS AMAZING!
My Hero Academia: I already mentioned it, I believe. But this anime gave me LIFE. And I can't believe I have to wait until October for next season.
Sword Art Online: Alicization: Listen- I know people hate SAO. BUT THIS SEASON IS AMAZING. If you haven't, please give this season a chance. ❤