It's been a while, WordPress. I'll refrain from apologizing… maybe read my last post (if you are wondering why) 🙂
Still, I did not post during certain important days and that's kinda sad. Last semester was full of work… I did tell you that I was taking an unusually big amount of classes -BUT I SURVIVED!
Let the catching up begin!  
---
I still haven't quite recovered… although my grades were something else! (I mean… for a semester when so much happened to me) I still have no clue as to how that was possible, but I'm thankful. I'm so, so thankful. I also missed posting on my birthday (my 21st birthday…) which I spent at uni taking classes… and since my brother was sick, I couldn't do much but eat pizza that night. (Needless to say, pizza was more than enough for me)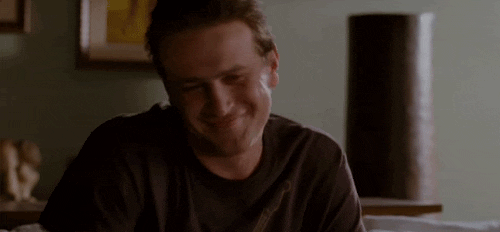 But it was definitely okay… my friends were there and they did not forget and it was a really nice day. I had a happy birthday… even when I had to take biochemistry.
Apart from my birthday, though, November was FULL. OF. WORK. Like… I did not think it would all end, until it somehow did.
In the spirit of wrapping up this semester  (and forgetting that it ever happened). (yeah, right), a class by class round up:
Biochemistry- taking it was… interesting. Basically full of self-study… since… well… I didn't understand anything while taking it. 😀 My professor gave me a letter of reference, though, which was definitely awesome. 🙂 (Also full of memes and gifs my friends and I sent to each other while taking it xD)
Statistics- This gif will suffice. There was no time for this and I studied the day before for all my tests.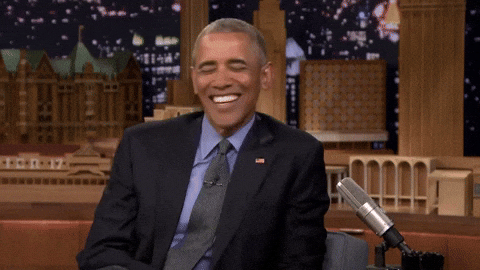 My professor was sick and he was absent basically all semester so he only sent us two projects. Life. 
Life cycle seminar: "The professor you chose will not give you your class! The hardest one will!" "Let's get all into groups to talk about how our cousins and aunts and parents somehow relate to the topic that we're covering!" "Let's do a portfolio about health service centers that's worth 45% of your class grade!" "Let's not forget about sending your professor your project at the wrong email and finding out an hour later!" Don't ask me how, but it all worked out in the end. I still don't know what happened.
Conversational English- Incredibly… It was my favorite class this semester. I was so worried about the presentations and the dialogues and I was regretting choosing it from day 1, until I met my professor and my group. It was our safe space this semester… no judgement, and everyone was so kind to one another! If I could take it again I would in a heartbeat. 🙂
Developmental Psychology- I was so confident I would get an A at first… and then the second and third exams happened. xD I spent hours  working on that final project, and it all somehow worked out in the end. *basically cries with relief*
Aaaaaand, the round-up is over! Which means where back to present day. Which probably could mean one thing: Stray thoughts:
Christmas has been great; Dad is here until the 4th, I've been watching k-dramas and movies during these past 2 weeks…! I've taken lots of pictures and even posted some of them. Everything is awesome… except for… the slump. I have not been able to finish a new book since I read Ari and Dante a month ago. (Except for "The Rest of Us Just Live Here", but it was so meh that it does not even count… sorry.)
*By the way, guys? You should totally read Ari and Dante. It's beautiful!*
Still, today I worked with my Goodreads shelves and loaded a couple of books to my Kindle. Let's see if I can get out of this slump.
Also, did anyone watch the Sense8 Christmas special? That was AMAZING! And I can't wait until May when I'll probably binge watch the whole season in one sitting. I'm also anxiously waiting for season 4 of Sherlock and will probably watch it along with my friend. 🙂
If you've somehow read until the end of this post, thank you, and I hope you had a Merry Christmas. 🙂
… *Sings* And a Happy New Year!