*logs into WordPress after 3 weeks of inactivity, hiding*
---
Well hello, everyone, if there's any people still watching for my posts. *looks around*
I guess it's time for an update, right? Sorry for not posting anything (even quotes), in a while. I had even signed myself up for the Writing 101 course but wasn't able to follow it. This past month has been quite stressful. (And finals are coming in a month. That is scary.)
So, you came here for a (fun) blog post, right? I went to the Imagine Dragons concert yesterday with my best friend and it was amazing. It could be considered one of the highlights of the year for me. I was really tired as I had gone to Uni to give a presentation and take a class, but it was so worth it. Dan Reynolds' voice is something else. I am so happy I was able to go… even if we arrived home at 1am and my brother had a standardized test today. (Selfish, I know.)
I arrived at the train station 2 hours before the concert was about to start, which is reasonable… and I got in the train, without really knowing where I was getting off. Yep. I could have called anyone and I didn't, oh well. So… as you could have guessed, I missed my stop. When I saw the Choliseo while I was staring outside my window, this was my (mental) reaction:
To the people that aren't mind readers, this was me, especially after the station announced that it would be out of service as soon as the train arrived: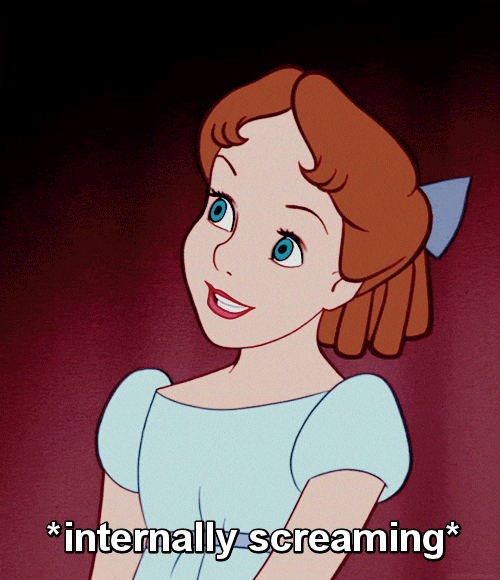 I soon realized the same thing had happened to the people around me, and then one of the employees approached us, telling us we could aboard the other train, and we could get in time for the concert. For us, at least, it felt like this:
They were fun people, at least, so we spent the next fifteen minutes or so joking about how we couldn't travel to Paris if we couldn't even get to the Choliseo the right way. Then we got to the right station, and I never saw them again. Well, it was fun while it lasted.
I got there with an hour or so to spare, and I had to wait for my friend, so I walked around… met a Twitter friend, and sat down, all the while there was a truck playing Imagine Dragons songs. That certainly made the waiting  more bearable.
.
Around half an hour before the concert was going to start, my friend finally arrived. And we bought matching T-shirts.
The rest is history, and it is recorded in the hundreds (or even thousands) of tweets and pictures that were sent during the concert.
If you have the option to go to one of their concerts, do it. You most definitely will NOT regret it.